Welcome to ASIP Local 150
Notice: All members visiting the site to complete Operator Qualification (OQ) Tasks, must first make an appointment with Training Site staff.
OPERATING ENGINEERS LOCAL 150 APPRENTICESHIP FUND COVID-19 VACCINATION POLICY
Effective May 3, 2022, the Board of Trustees suspended the mandatory COVID-19 vaccine policy. While all individuals are encouraged to obtain the COVID-19 vaccine, the vaccine will no longer be required to enter the ASIP premises.
The mandatory COVID-19 vaccine policy was in place from October 19, 2021 through May 2, 2022 and all decisions made pursuant to that policy during that timeframe remain valid and unchanged.
We appreciated the compliance with this policy during those challenging times.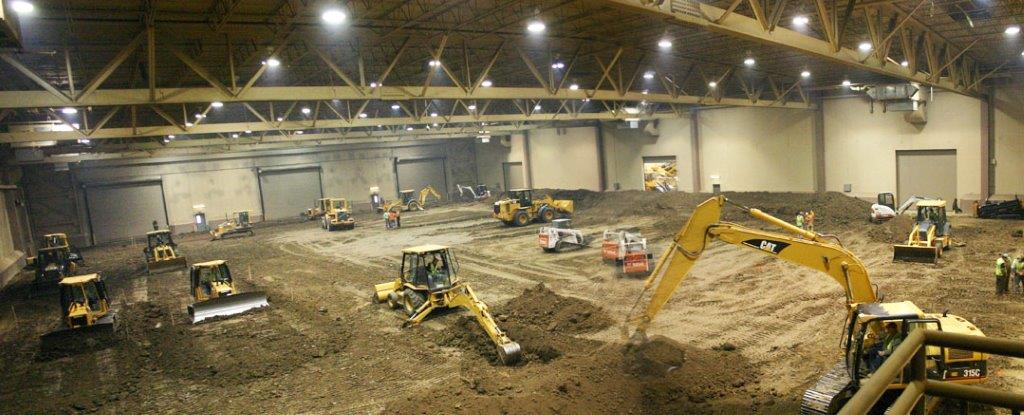 Local 150's training center is situated on 300-plus acres in Wilmington, IL. The center boasts 342,000 square feet of space housing an indoor training area, almost 200 pieces of heavy equipment, 30 classrooms, construction material testing lab, state of the art welding facility, equipment simulator lab, a 200-seat auditorium, and much more. Instructors are available to members six days a week, Monday through Saturday, except holidays.
Apprenticeship Information.
Local 150 offers four apprenticeship programs: Heavy Equipment Operator (OE), Heavy Equipment Repair Technician (HET), Geothermal/Well Driller (GWDO), and Construction Material Inspector (CBI). We are currently accepting applications for the HET, GWDO, and CBI programs. We are not currently accepting applications for our OE program.
For application information including dates And locations, please see our FAQ.