Welcome to ASIP Local 150
OPERATING ENGINEERS LOCAL 150 APPRENTICESHIP FUND COVID-19 VACCINATION POLICY
Effective October 19, 2021, all Apprenticeship Employees, Trainees, and Visitors who desire entry to the Apprenticeship Program premises must either be "Fully Vaccinated" as defined as being at least two weeks past receiving your final dose of a COVID-19 vaccine or must qualify for a Medical/Religious Exemption and agree to comply with Apprenticeship testing and masking procedures.
Individuals are exempt from the requirement to be fully vaccinated against COVID-19 if:
Vaccination is medically contraindicated, including any individual who is entitled to an accommodation under the Americans with Disabilities Act or any other law applicable to a disability-related reasonable accommodation; or
Vaccination would require the individual to violate or forgo a sincerely held religious belief, practice, or observance.
Individuals who are exempt for the reason described above shall undergo weekly COVID-19 Testing and shall wear a mask at all times while attending training at the Training Center.
Individuals requesting an exemption should email such request to [email protected] where the request can be processed and the results of that request can be returned to the individual.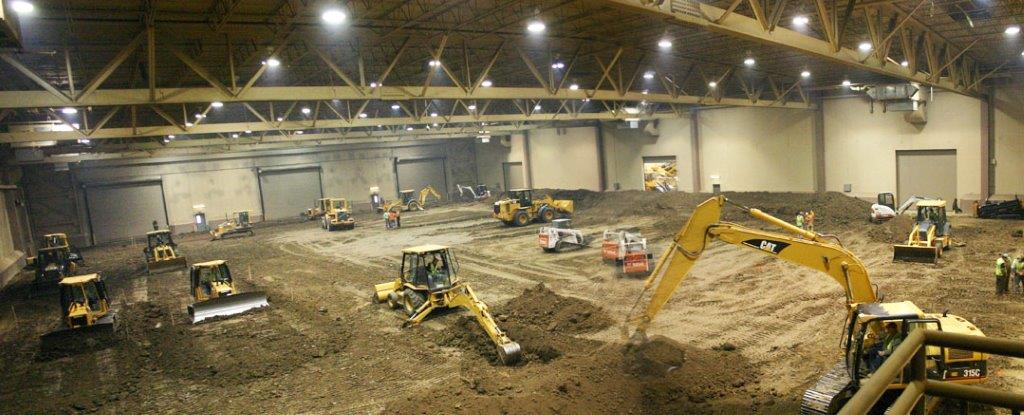 Local 150's training center is situated on 300-plus acres in Wilmington, IL. The center boasts 342,000 square feet of space housing an indoor training area, almost 200 pieces of heavy equipment, 30 classrooms, construction material testing lab, state of the art welding facility, equipment simulator lab, a 200-seat auditorium, and much more. Instructors are available to members six days a week, Monday through Saturday, except holidays.
Local 150 offers four apprenticeship programs: Heavy Equipment Operator, Heavy Equipment Repair Technician, Geothermal/Well Driller, and Construction Material Inspector (Field Inspector). We are not currently accepting applications.
Please watch the website for information on future application dates.
See our FAQ for more information.