Welcome to ASIP Local 150
Effective Tuesday, March 17, 2020, ASIP will be closed at least through April 30th.
This is a direct result of the announcement made by Gov. J.B. Pritzker whereby he ordered all Illinois schools closed by Tuesday, March 17, 2020. In addition, the US Centers for Disease Control and Prevention announced that all gatherings of 50 people or more should be cancelled.
Please understand that these announcements were made to mitigate the spreading of COVID-19. Local 150 is acting in accordance to these announcements for the safety and protection of our members and staff.
Thank you for your understanding and patience during this time.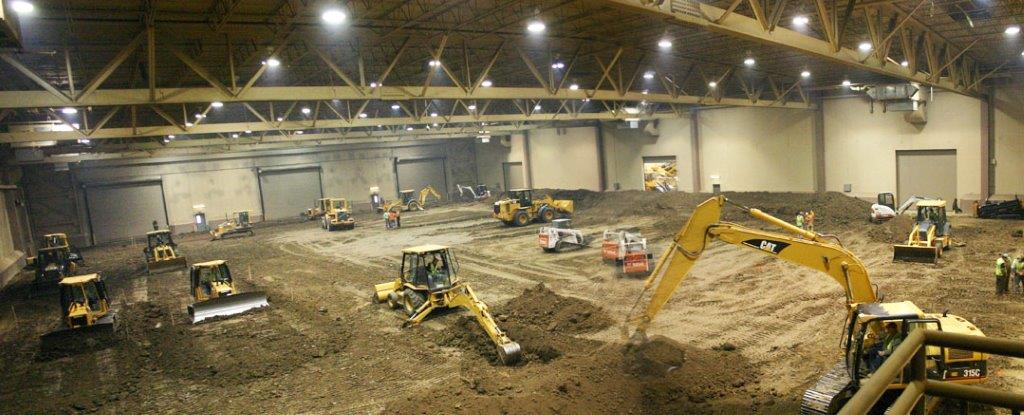 Local 150's training center is situated on 300-plus acres in Wilmington, IL. The center boasts 342,000 square feet of space housing an indoor training area, almost 200 pieces of heavy equipment, 30 classrooms, construction material testing lab, state of the art welding facility, equipment simulator lab, a 200-seat auditorium, and much more. Instructors are available to members six days a week, Monday through Saturday, except holidays.
Local 150 offers four apprenticeship programs: Heavy Equipment Operator, Heavy Equipment Repair Technician, Geothermal/Well Driller, and Construction Material Inspector (Field Inspector). We are currently only accepting applications for Heavy Equipment Repair Technicians. To obtain an application, please go to any one of our District Halls with your valid driver's license and a $25 money order to fill out a request for an application packet. See our FAQ for more information.
We will begin accepting applications for Heavy Equipment Operator, Geothermal/Well Driller and Construction Material Inspector (Field Inspector) during the Fall of 2020.